Webpops project dashboard has been updated with a whole new look, improved UI and room for new features that are on the horizon. We also overhauled the underlying database infrastructure a bit. Here's a list of changes:
Project Dashboard
No more Market tab.

Forms, Stats & Users are now sub tabs of the project Dashboard itself.

Real time stats summary in the Dashboard sidebar.

Access full project history from the Dashboard Overview.
Project Listing
Recent projects are now a distinct layout mode along with a pure list & thumbnail mode.
Screenshot of the new project listings:
Here's the old one for comparison: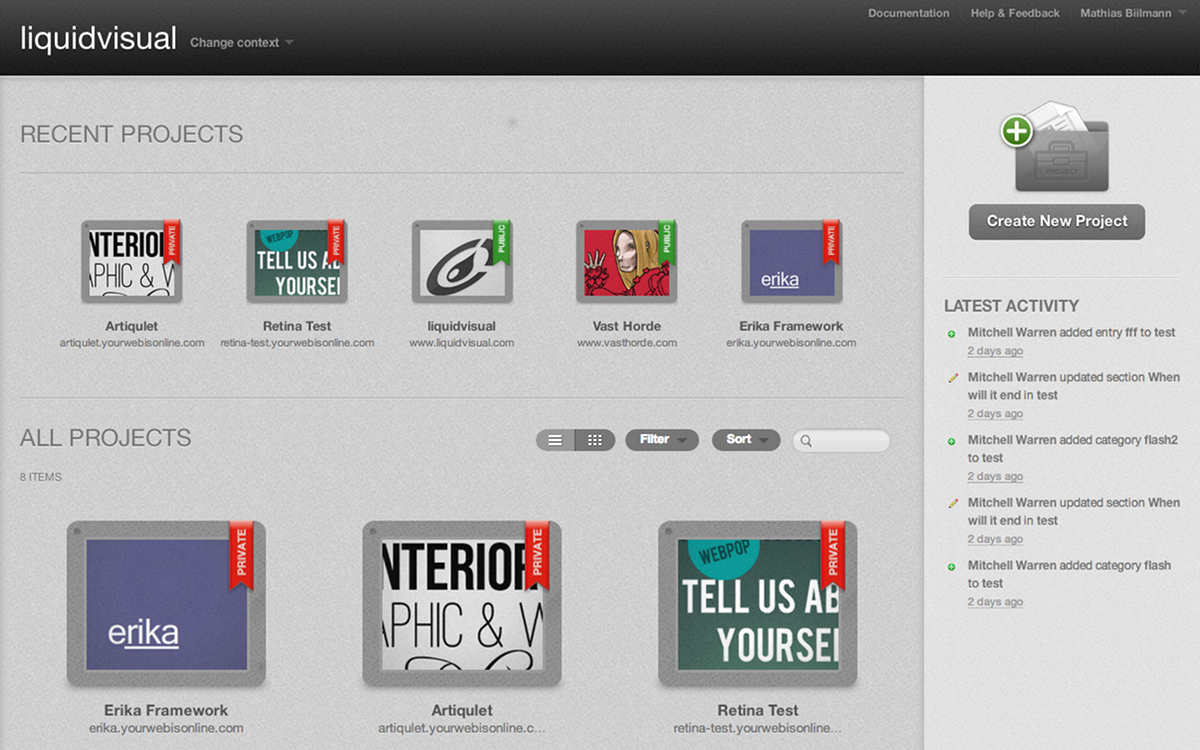 Content
Description fields are now optional, they can be deleted.
Under the Hood
An internal database overhaul has reduced the number of schemas we store by 93%! You should see much faster project duplication now.
&laquo Back to Blog Index